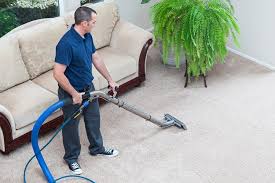 Cleaning your carpets is one of the best ways to make your home look fresh and extend the life span of your floor coverings.
We recommend hiring a professional Missoula upholstery cleaner. It is great to have someone else do all the work for you, especially something exhausting like carpet cleaning. However, some activities help cleaning professionals to make your carpet even better.
Here are the top things to do to have the highest possible cleaning service.

1. Vacuuming:

When you get rid of all the debris and dirt located within your carpet fibers, it makes the carpet cleaner focus on cleaning the deep layers of your carpets. Some carpet cleaners depend on the house owner to vacuum the carpet prior to their work. Others vacuum before starting their work.
You should ask before hiring if you should vacuum before their arrival or not and it is better to vacuum anyhow.

2.Dust Baseboards:
When you wipe these areas before cleaning your carpets, you make sure that your carpet will not get dirty quickly.

3. Place Fragile Items Away from the Cleaning Area:
Remove any item that may get broken accidentally during the process of carpet cleaning.


4. Place Valuable Items in a Safe Place:

Most carpet cleaning companies and agencies hire honest workers. They screen them before hiring and they make sure that they will not steal anything. However, it is still better to remove any valuable items from the cleaning area and hide it in a safe place.


5. Move Furniture:

It is better to move the furniture due to the following reasons.
• There are some offers made in an empty room or rooms focusing on high traffic areas.
• You want to make sure that the cleaner will be able to reach the whole carpet from wall to wall.
• Some companies add extra charges for removing the furniture; others do not. Ask first before hiring or making an appointment. 


6. Remove Small Items:

Remove things like floor lamps, toys, shoes, and clothes from the cleaning area.


7. Make Room for Parking:

Carpet cleaners use truck-mounted equipment to clean the heavily soiled carpets. That is why you need to free up a parking spot at the entry door to help them get their hoses inside the house. Move your vehicles and try to make the road as clear as possible for the hoses. Ask the cleaning company if they will use truck-mounted equipment or not.